Description
Packed with earthy superfoods, crunchy raw seeds, and a tantalising hit of sweetness from organic Monk Fruit and natural sundried Raisins, our Original Seed Mix nurtures your body and fires up your mind.
A melding together of fruits, seeds, and a uniquely caramel mushroom Lion's Mane evokes a feeling of waking up to fresh air and clarity of mind. Lion's Mane helps enhance memory and brain function and favoured in Chinese medicine for boosting immunity and metabolism.
Added with smoky and tantalising Organic Chicory root, Kapai Puku Original creates a haven for good gut bacteria a smorgasbord of vitamins and minerals for your body, supporting a balanced diet.
Ingredients
Seeds 83%
- Buckwheat
- Sunflower kernels
- Linseed
- Sesame Seeds
- Pumpkin seeds
- Millet seeds
- Chia seeds
- Poppy seeds
Naturally sun-dried raisins (Sulphate Free)
Lion's mane
Chicory root
Monk fruit powder

Vegan Friendly, Diabetic Friendly, Gluten Free, Dairy Free, GMO Free and **Nut Free.
**Whilst our No. 1 Gut Health does not contain nuts, it may have been packaged on equipment that handles tree nuts.
Sesame Seeds are included within our ingredients and is a KNOWN ALLERGEN. Please do not use our products if you believe you are allergic, or consult your doctor first before using if you are unsure.
How to use
Here are some easy ways to start introducing Kapai Puku to your diet.
Eat straight from the packet
Mix it with your favourite cereal or yoghurt
Soak overnight and wake up to a delicious Bircher style breakfast or snack
Blend in smoothies
Sprinkle over salads and cooked meals
Check out more of our amazing recipes.
Kapai Puku proudly supports the Sea Shepherd who guard our precious endangered sea life.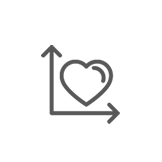 Dietitian approved
All kapaipuku products are approved by certified nutritionists.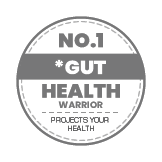 No. 1 gut health warrior
protect your health
5 star health rating
An Australian government initiative for improved health & wellbeing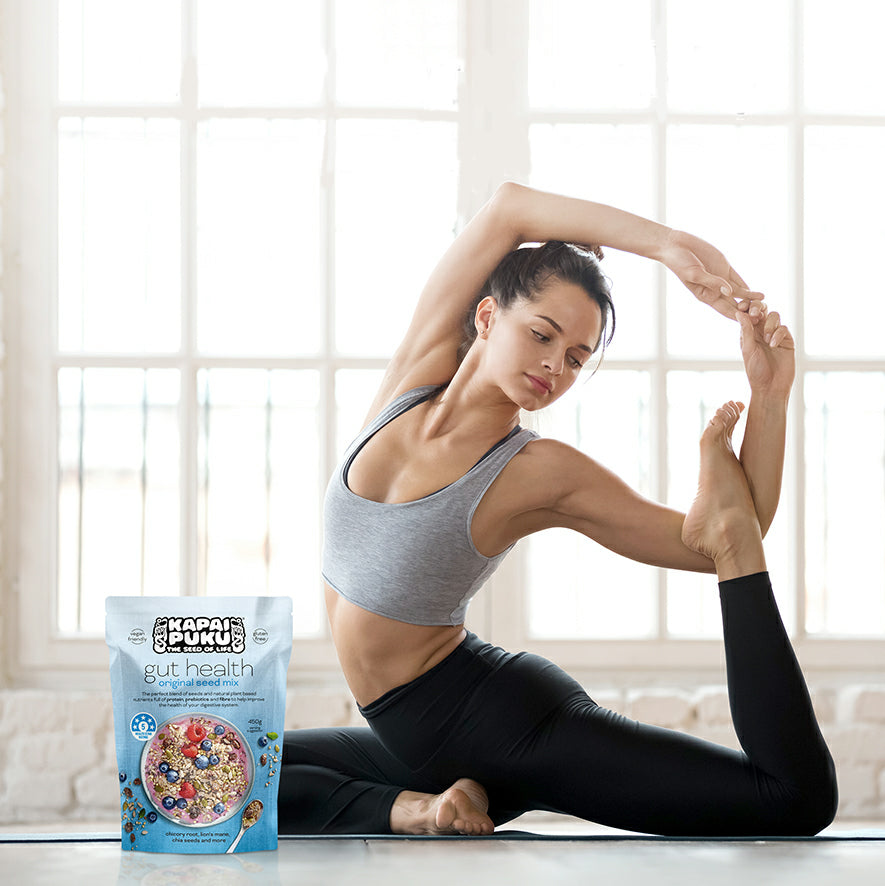 Gut health is perfect for:
Some of the benefits others have observed after adding Kapai Puku® to their diet:
Regular bowel movements

Increased energy levels

Less bloating

Stronger, healthier looking hair and nails

Lose excess weight

Clear skin

Reduced sugar cravings
NOTE: If you are not used to having a high-fibre diet, switching from low fibre to a high-fibre diet can create abdominal pain and flatulence - we suggest allowing some time for your gut to adapt, so slowly increase your amount of fibre and water intake over a week.  And please talk to your Doctor or Specialist if you have any major Digestive concerns.