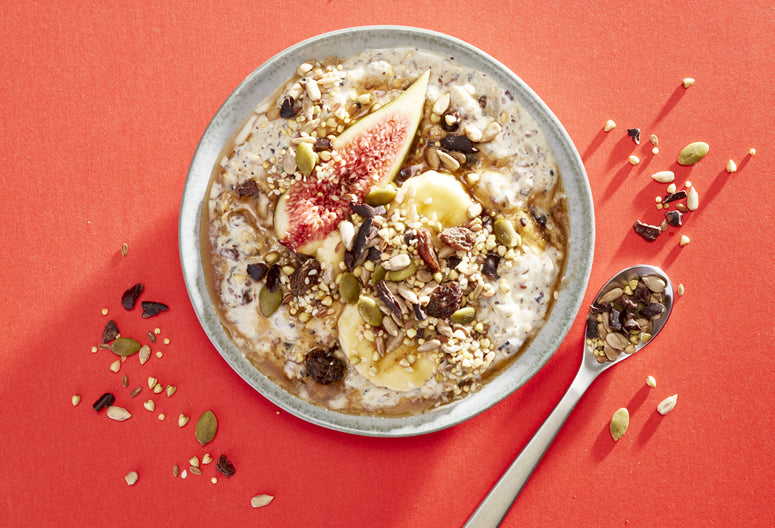 Kapai Puku Cacao Fruity Bircher
Bircher muesli - Combine oats, seed mix and milk in a bowl and soak overnight in the fridge.
To serve - Top with figs and banana, which are lightly softened in a frying pan with a little maple syrup to caramelise.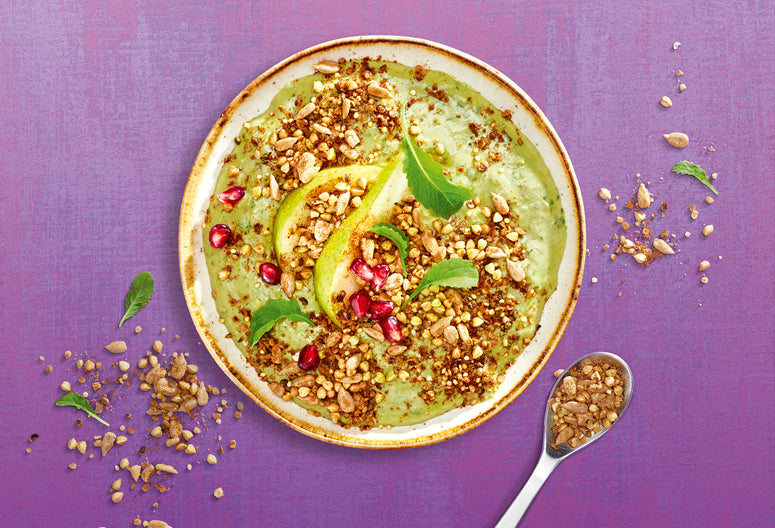 Kapai Puku Minty, Pear and Avocado Puree
Place avocado, pear, spinach and mint in a blender and blitz. Top with fresh pears, pomegranate and seeds.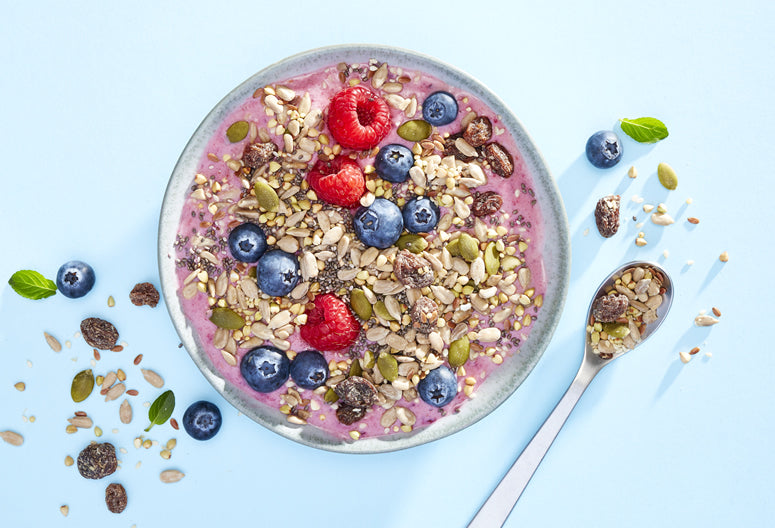 Kapai Puku Raspberry Banana Smoothie Bowl
Place Raspberries, yoghurt, a frozen banana and honey in a blender and blitz.
To serve, top with seed mix.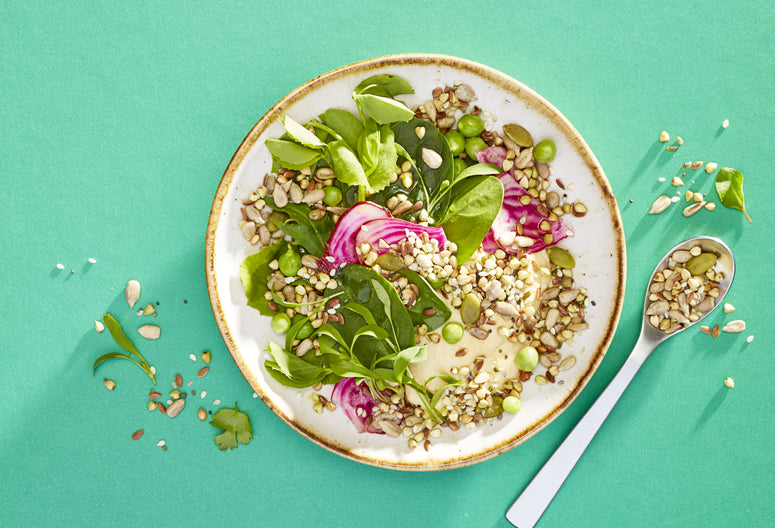 Kapai Puku Hummus Leafy Green Salad
Top a large dollop of homemade hummus with green salad leaves, shaved baby beetroot and peas.
Add seed mix and drizzle with extra virgin olive oil. Season to taste.
Serve with good white sour dough bread.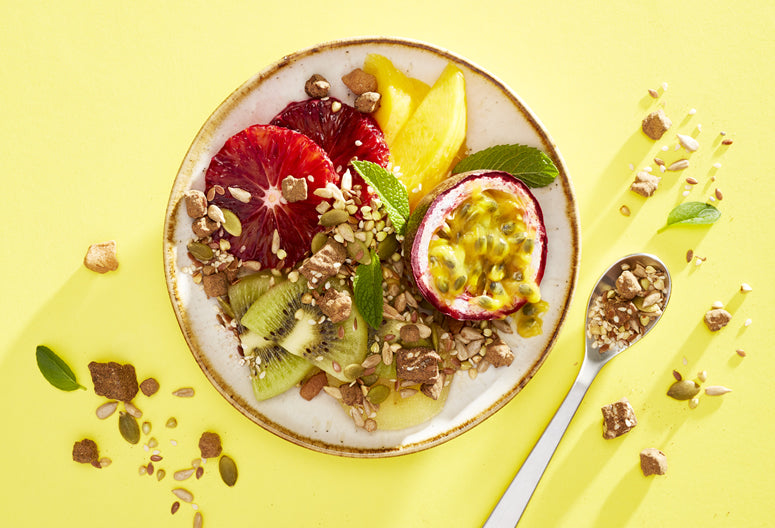 Kapai Puku Topper on Favourite Juicy Fresh Fruits
Top your favourite fruits with tropical seed mix.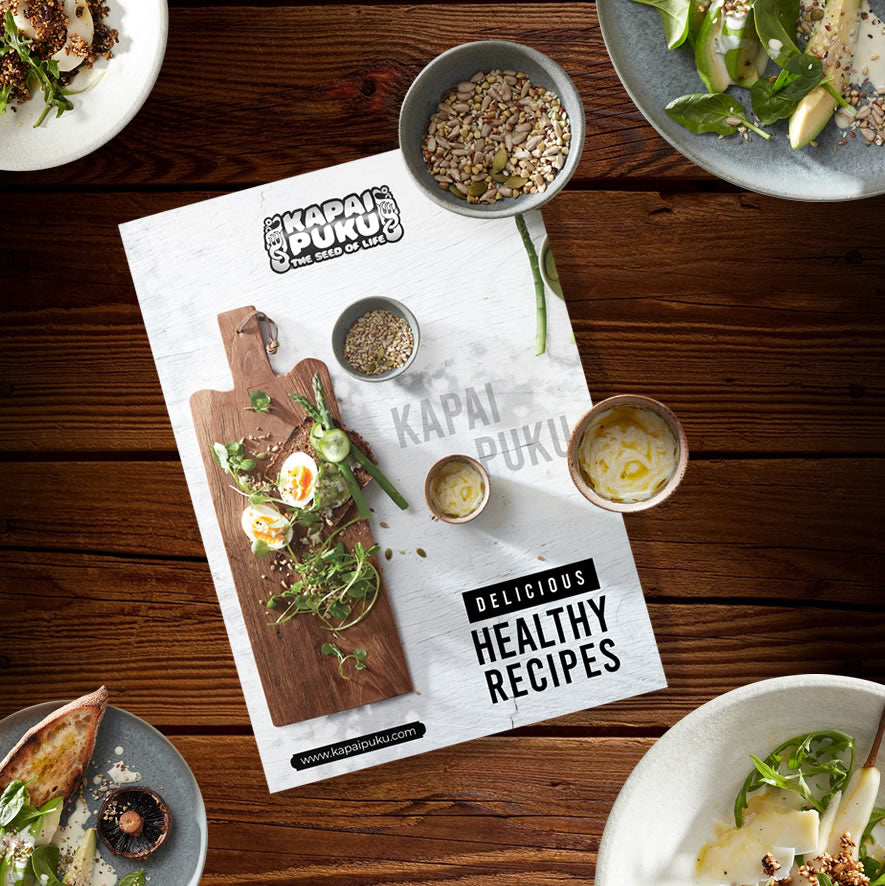 Products
The best range for your health
With the premium selection from the best farms across Australia to your table.
Also available at: